KAYAK EMERALD CAVE DELUXE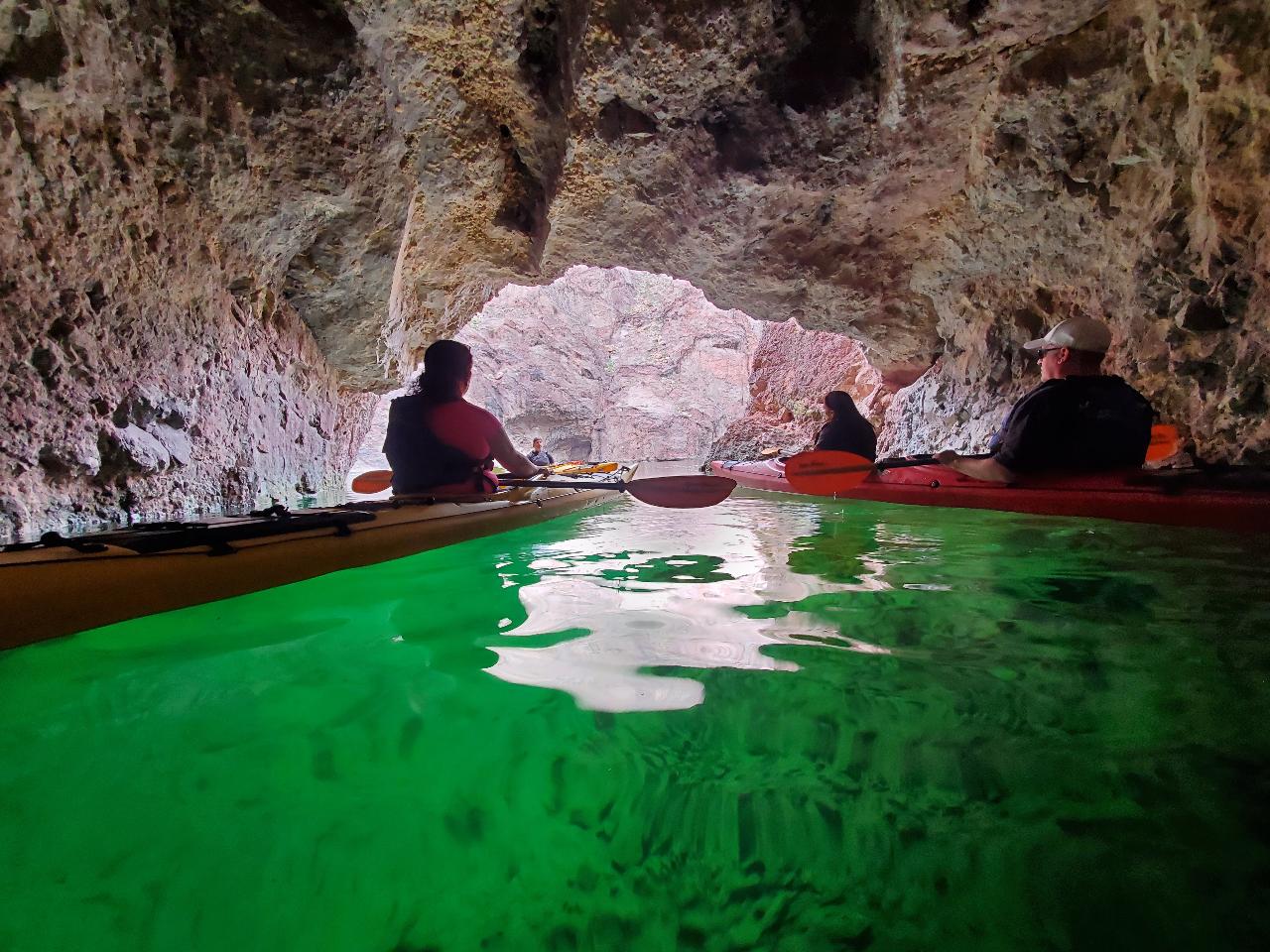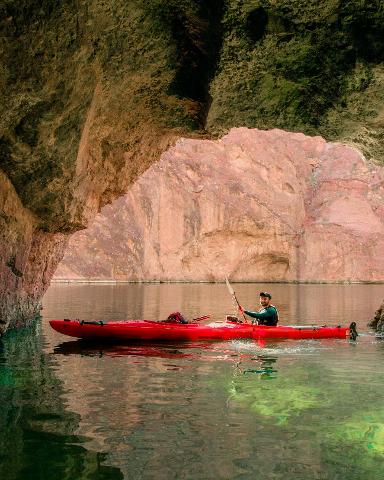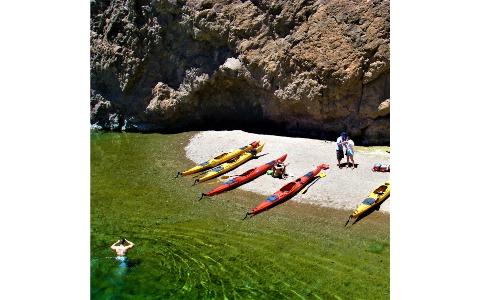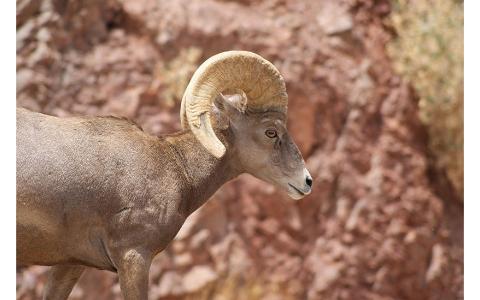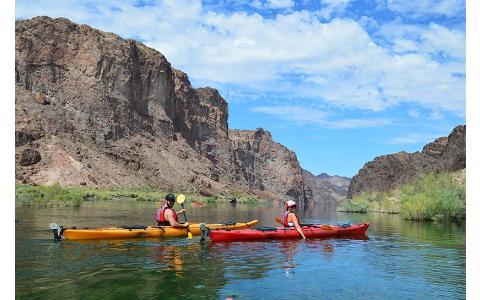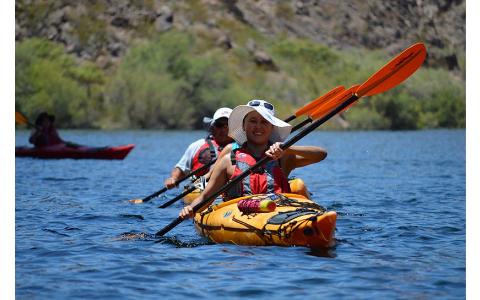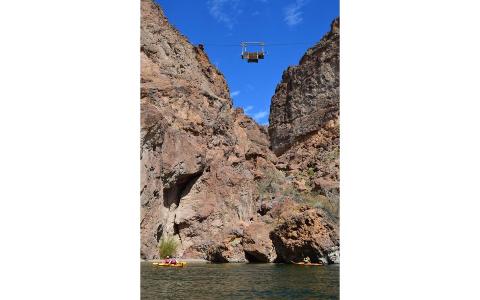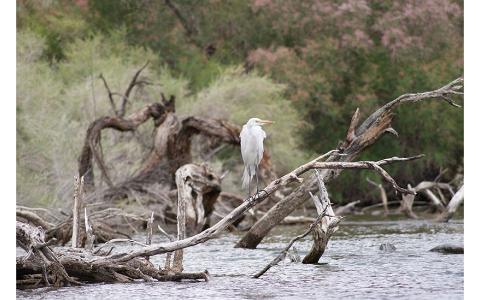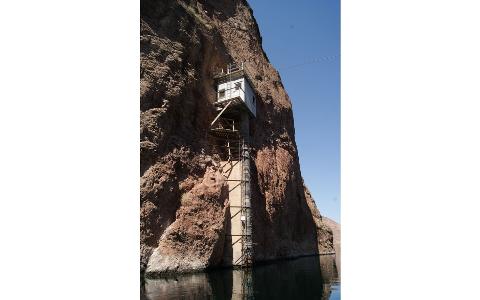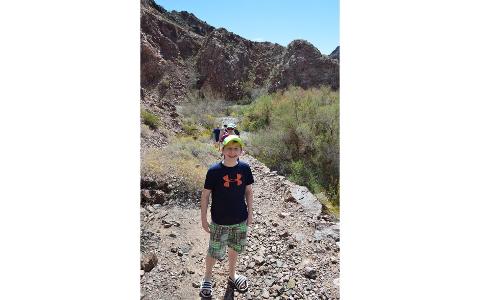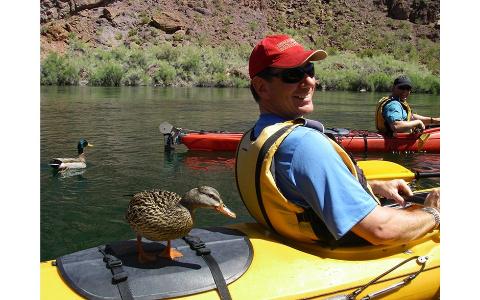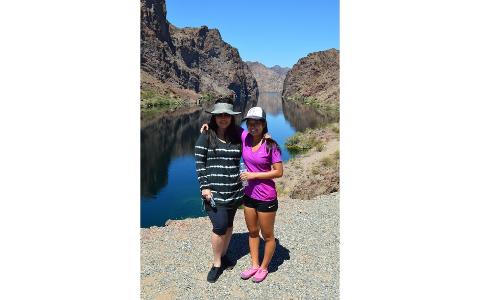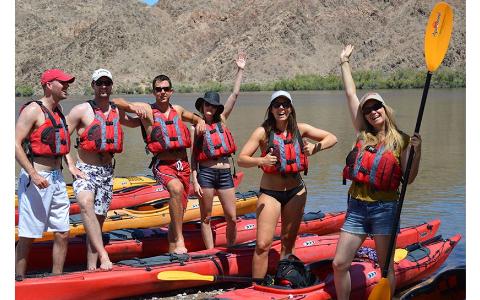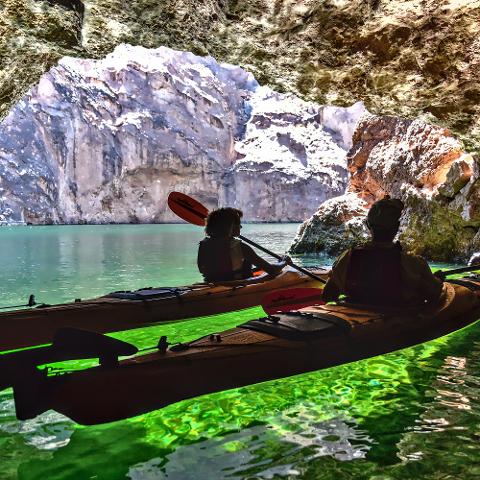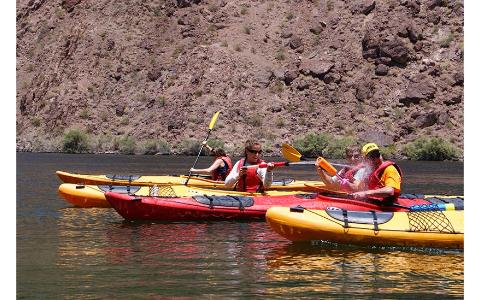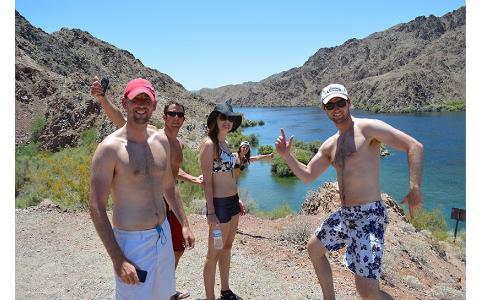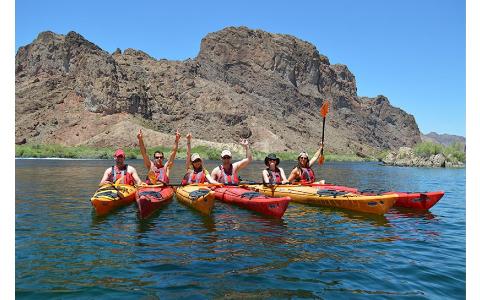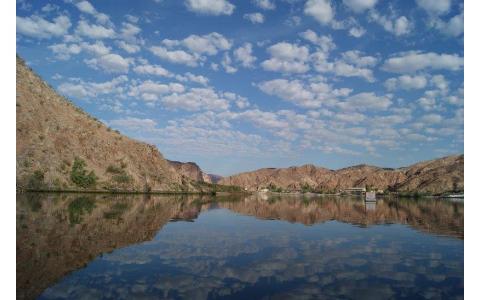 기간: 4 시 (대략)
위치: White Hills, AZ
상품 코드: BLACKCANYON
Highlights/Description:
Paddle through primitive volcanic canyon walls towering over 900'.
Explore giant volcanic boulders at the opening of Black Canyon where many paddlers contemplate a descent into the crystal clear, emerald waters of the Colorado River. Take a break from kayaking and explore the area while hiking up a hill to a historical site that will give you breathtaking views of the entire canyon. Enjoy a catered lunch on a remote beach, while watching the wildlife drama unfold on both Nevada and Arizona shorelines. Be prepared to see desert bighorn sheep, osprey, falcons, bald eagles, and great blue heron in their natural setting!
Black Canyon is a short distance from the LV Strip, located in the Lake Mead National Recreation Area. The tour begins in the morning when you arrive at Willow Beach, Arizona.
This tour is for beginners to advanced paddlers alike.
Tour Information
Four hours

Year-round

This tour is for guests meeting us at the marina (1 hour from the LV strip; must arrive 20 minutes before the tour start time)

Paddle distance: up to 6mi/9.6km

Emerald Cave (a small cut-out of the mountain, not a tunnel)

Historical site

Wildlife viewing

Complimentary bottled water, juice, & snacks

Catered lunch included (several selections)

Professional tour guide(s)

Touring kayak with rudder

Group discounts for 8+ people
***As a self driver, meeting us at the marina, please prepare to make reliable transportation reservations in advance (there is no cell service at the marina).
Please be courteous to other participants and promptly show up on time at the launch location provided on the confirmation email. Please have your cellular phone on and available the morning of your tour. Our guides can't wait for guests that arrive late.
What to Bring
Hat, sunglasses, & sunscreen

Water shoes, sandals, or old tennis shoes (no flip-flops or slides, please)..you will get wet up to your knees.

Layered clothing (swimsuit & layers for warmth & UV protection, preferably no cotton or denim)

Camera/Phone for pictures

Cash for souvenirs & tips ( our guides never expect them, but always appreciate them)

As a self driver, you will be entering the Lake Mead Nat'l Rec area at the Willow Beach Marina. There is a fee to enter, it is $25/vehicle or free if you have a military ID or a Nat'l Parks pass (America the Beautiful)